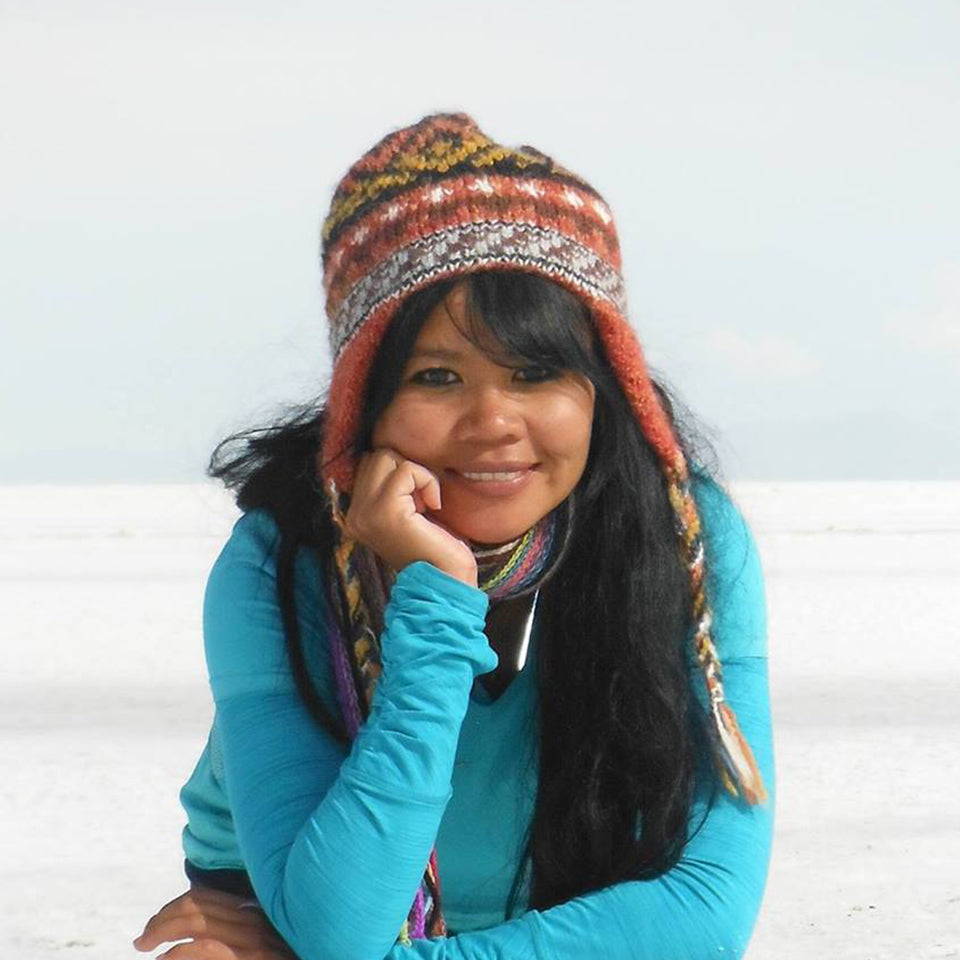 ---
What outdoor activity is your passion?
Exploration by foot in the form of hiking and backpacking worldwide.
How did you get involved in that activity, and how old were you when you started?
I discovered my passion for mountain trekking at a much later time in my adult life compared to most people. I was already practicing as a prosecutor in Washington, DC and in my late 20s when I first considered hiking, backpacking, or trekking seriously. Stressed out with my practice, I decided to create a new hobby for myself. My first hike was in Shenandoah National Park near D.C. with a hiking organization. I hated the experience at first because I mistakenly went with a fast group. Nonetheless, I decided to stick with it and in due time I met the right people to spend outdoors with. From there, hiking evolved into backpacking and then global trekking as I already at that point had the passion to travel overseas. However, the ultimate outcome of this journey was my becoming a trip leader for numerous hiking groups in the Washington, DC area which led me to become a founder of a mountain trekking company to formalize my calling towards inspiring others to make outdoors a part of their life. Realizing that mountain trekking is something I wish to do permanently, I decided to quit my 15 year-long career as a lawyer to trek full-time as part of running Peak Explorations and Brown Gal Trekker.
What was the most epic trip you've ever taken?
In the U.S., completing the John Muir Trail northbound as a solo trek was undoubtedly epic. Outside the U.S., the question is a much tougher one to answer. I have trekked in Mongolia's Altai Mountains, Nepal's Everest Base Camp and Gokyo Lakes, Kilimanjaro, Albania's Prokletije Mountains, on various trails in Sichuan and Yunnan Provinces of China, the Caucasus Mountains of Georgia, Indian Himalayas in Sikkim and Ladakh, Bhutan's Jomolhari trail, South Africa's Drakensberg mountains, and more. I deem each trek I've done as epic as beyond the hiking itself, the cultural aspects of the trip have shaped my experiences immensely.
What is the most important piece of gear in your pack? (other than AKU footwear, of course!)
As I tell my backpacking students, each piece of gear is always important but I'd have to say a cell phone is an impressive gear to have because it can serve multiple functions for a backpacker – navigation, communication, entertainment (reading, movies, music), camera, video, note-taking, among a few other important features.
Where do you hope your AKUs will take you in the future?
As the CEO of my social enterprise, Peak Explorations, I anticipate that my AKU boots and I will be roaming the world extensively. Part of my job as a CEO is to scout mountain trails to market to my customers. I have the following trails/countries on our list of future trips: Pakistan's K2 Basecamp, Iran, Kyrgyzstan, Tajikistan, Chile's Patagonia, Bolivia, Colombia, Russia, Ethiopia's Simien Mountains, Namibia, Corsica's GR 20, Albania's Peaks of the Balkans, and more. In the U.S., I plan to do another thru hike such as the Colorado Trail, Arizona Trail or the PCT. But ultimately, I hope AKU boots will be with me when I do a thru hike of the Great Himalaya Trail in Nepal while documenting the lives of the locals/indigenous communities within the villages along the way. Throughout this journey, I hope to create a lasting change in the trekking tourism industry by making the industry more inclusive of women and marginalized/indigenous persons in the roles of guides, business owners/partners, porters etc.
What AKU boots are you currently wearing?
AKU Superalp GTX
---