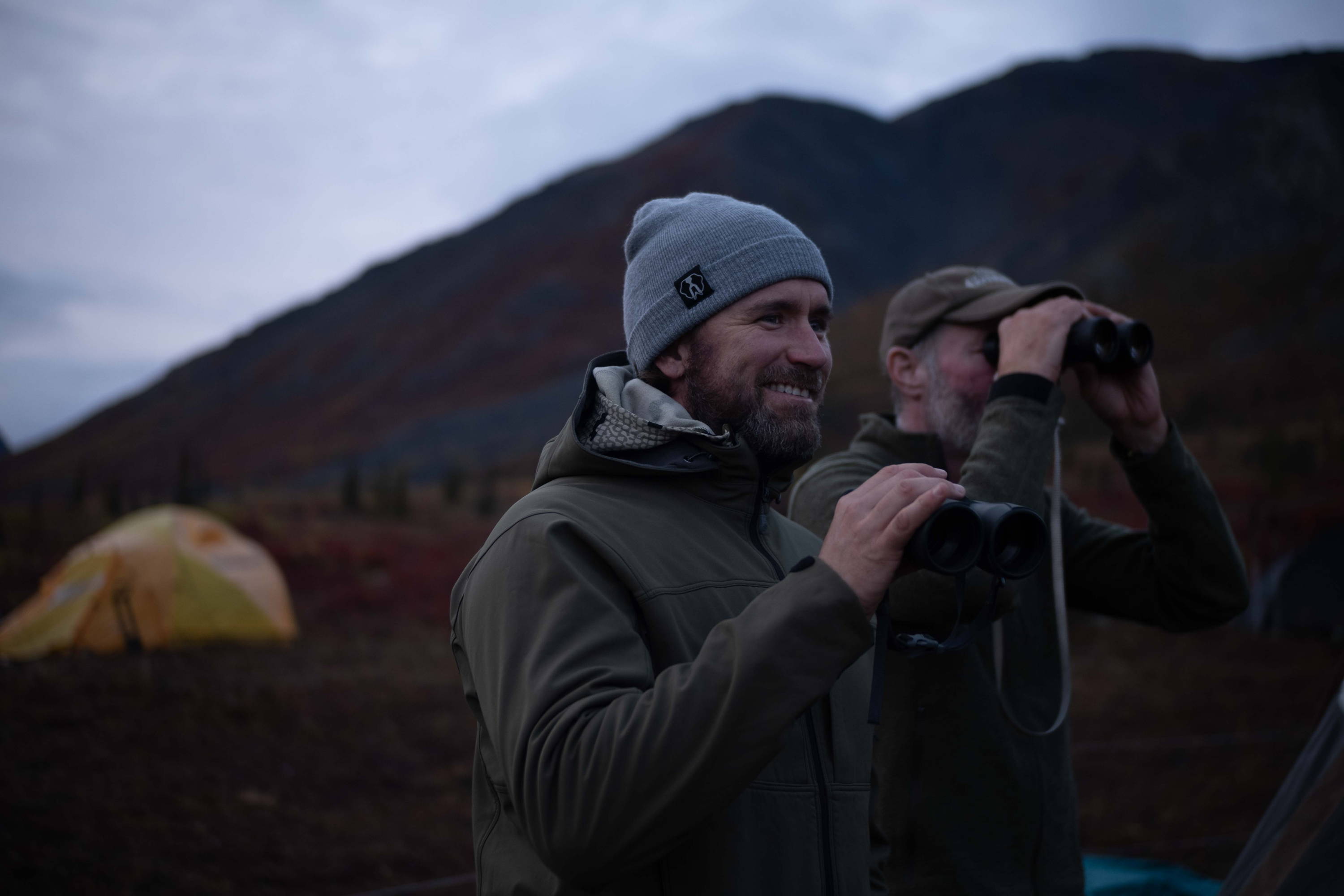 ---
Since growing up on a large working farm in Wisconsin, Christian has traveled the world with his band, recorded music with Prince, SCUBA dived with Richard Branson, conquered Ironman competitions, hunted the most remote and unforgiving backcountry of the Yukon, climbed some of the world's tallest mountains, was awarded the Armed Forces Entertainer of the Year by the Pentagon, and has founded a series of successful companies. Needless to say, at 40 years of age, Schauf has racked up more adventures than most.
As the founder and CEO of Uncharted Supply Co., Schauf is continuously developing effective preparedness solutions from survival and first aid kits to portable battery chargers and more, while also serving on the board of The Sanneh Foundation, The Utah Avalanche Center and EcoDefense Group.

What outdoor activity are you most passionate about, and how did you get started in it?
Living in Park City, I get to enjoy every season. While my biggest obsession is archery elk hunting, I am most happy doing nearly anything outside.
What's the most epic trip you've ever taken?
I spent 2 weeks in the Brooks Range on a multi-species hunt last fall. We covered over 120 miles carrying 70+ pound packs, and constantly crossed paths with grizzlies, muskox, moose, and several other species of animals. Other than that, my 39 trips to Iraq during Operation Iraqi Freedom was a life-changing experience as well.
What is your biggest/favorite outdoor adventure achievement to date?
I've climbed several large mountains, but harvesting my first bull elk with my bow, alone in the national forest, has to be the moment I'm most proud of. It took years of learning and failure to make it finally happen. 
Which charity/advocacy organizations do you support or belong to?
I'm on the Board of Directors for the Utah Avalanche Center and have previously served on the boards of anti-poaching and youth development organizations. I am passionate about protecting our environment and passing along these values to the next generation.
What is your favorite pair of AKUs, and where do they usually take you?
I love the Selveticas. I've worn them on day hunts almost exclusively. When I'm moving fast, quiet, and need to be light, yet need traction, support and a certain level of water resistance, they've been perfect.
What is the most important piece of gear in your pack (excluding footwear)?
This is a biased answer, but I founded and run Uncharted Supply Co. We build products designed to protect you in times of an emergency. Our Triage Kit, which is an ultra-lightweight first aid and gear repair kit, is always on me and it's not only saved me many times, but also saved my dog's life last year.
What do you hope to accomplish next in the outdoors?
I want to get smarter, more capable, and more experienced no matter the activity. I believe the outdoors teaches you about life better than anything, and the more competent and experienced you are here, the more well-rounded and competent you are in day to day life.
---